(UNDER CONSTRUCTION2010)Meh chat kat sini...korang nak tanya aper2 pun boleh...akan cuba di jawab..InsyaAllah..(UNDER CONSTRUCTION2010)
Currently Favorite Music Video
m.a.s.a. s.p.o.n.s.o.r. p.e.s.a.n.a.n.
Add Me At....
Bloggers "Family Affairs"
Bloggers "Kenalan kolej"..
Bloggers "TABIK HORMAT"
Bloggers "AkmaFC & Jiwangans"..
Bloggers "Nubies"
Tertinggal Komuter??!?!
Tertinggal ERL????
huh?!?! only 3 pages left in my DEATH NOTE...opzzz...my diary???
Friday, December 29, 2006
Hi peeps...

erm....what can i tell u guyz now huh??....erm…since my last post was in dec 23rd...so i think better update my blog now…

ALERT..maybe hv TOO

MANY FLASHBACK

....hahahha…

I went to my fren hse..just 2 get banana..hahhaa..nope….as a fren I think it's is nice or polite 4 me to go to my best buddy's hse…after all..thanx 2 her…I actually berani 2 masuk this anime world…It's not I afraid b4..it just I takut if my family (as in mama, papa, kd, hd..etc..etc) marah lebih2..but the feedback I get from HER was better than OK..hahha….

Then, my siblings n I went to catch Tentang Bulan…a children comedy….about 5 buddies who promise to be together, stay together, live together (hahaha..no laa..just b fren forever)…until…a girl came into the pix….then the story berkembang which have so many funny moment that I dun wanna share wit u guyz (so damn kedekut..haha)….catch it ur self…

After watching that movie…my parent brought us to Queen's park…DAMN NICE that place..if not becoz of my mouth…sure I'll be the happiest girl in the moment…that's A LOT of branded apparel for lower price..but I think it last until the end of 2006….or maybe until CNY 2007…after that, we singgah rumah for a while..b4 continue our "journey" to Aeon Cheras Selatan….they said that this Aeon was the largest in Malaysia…there's variety of apparel here….but I only bought the one which suit me..hehhe…if not..i wont wear it..u can ask my family..they noe me better….

On Christmas eve.. I sent a lot of SMS wishing my frenz merry Christmas…thank god…most of them replied me..hehhee…..

On Christmas day.my family went to Alamanda….nice place…as I dun wanna talk more about this..so we better move on..hahha (Prince, I din say anything about AF rite???)

2 days….i was at home…nothing to do….princess ask me whether want to join them (prince, prince's cousin, and her) to watch ben stiller's new movie, Night at the museum..i said yeah…cuz 1st..i wanna watch that movie..2nd I need to noe the time table…3rd…I need 2 send the CDs to my Angah….

on wednesday..i was freaking angry cuz i cnt connect to net.. i eventually wanna kick my bro's butt cuz i knew, he wud be playing internet when i was told to get on bed..hahhaa..but thanx to my INFORMER.. i found out that all of the cyberworld was off/on cuz of the earth quake in taiwan..they said it take them 2-3 weeks to repair it..WAAAAA..DIE LAAAAAAAA!!!!!!!

As the day came….i watch it wit them…but I dun wanna talk about the movie 1st…wanna talk on what happen b4 the movie….i missed the bus which can make me arrive 30 mins early to coll….i cant finish the breakfast set….Mr. D was kinda insulting me…i was kinda missing our movie tix…Prince as me to play para2..which were not available in summit..pheewwww…playing sum game…etc…etc…

About the movie…gud one..i'm having a gud laugh…haha..at 1st I was thinking if the story was SO DAMN bored..i wanna sleep in the theater hall..but I din..cuz it is TOO DAMN FUNNY….

So..4 those who wanna kill their free time…go catch this movie…worth every dime..hehhee…

Erm…as the year 2006 will be end in 1-2 days..i wanna wish all my frenz (

my schoolmates, my UiTM-mates, my college-mates, my, AFC-mates, my JU-mate, my DD-mates..)

Happy Eid Adha (SELAMAT HARI RAYA AIDIL ADHA

) and happy new year..pd rakyat Malaysia…Slamat menyambut

tahun

melawat

Malaysia

2007

….


~end here..see u guyz next year~

-out-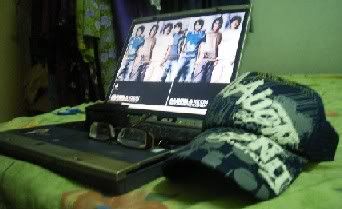 -maxx-
-29th dec 2006-
-living hall-
-1st floor-
-my hse-
-SK-
-SDE-
-Msia-
-Asia-
-Earth-
Labels: last post for 2006
hasil muntahan pikiran maxx @ 1:11 AM

Happy birthday.....
Saturday, December 23, 2006
Hi all....how was ur day so far?? i hope it's gooood...cuz i hv not-so-bad-week..hehhe...meeting princess last tues really help me kill some boredom in my mind....erm...not 2 forget..hanging out wit my so-called-bf after he been "missing" 4 one week really "mengubat rindu"....

erm...i noe that my fren's sis was having a "majlis" 2day..but i dun hv a guts to go..WHY?? cuz i dun wanna be called as "penyibuk"..org tak ajak....buat apa nk dtg..rite??..already see a pix of the bride-to-be....lawa siooottt...

eerrrhhhhmm......as i update my blog...i saw that fella on9...shud i tego dier or not?? help me laa...klu jd mcm impian illyana kan bagus...


cant talk long.....but b4 i conclude...nk say sumthing to...

Princess: thanx 4 the jalan2...
Prince : thanx 4 the banana....
hd : thx 4 the nasihat....
KD: thx utk nasihat tersebut...baru laa teman ni sedor diri...


alamak...hampir terlupa....

HAPPY BIRTHDAY TO The CHE WAN.....smoga hari2 anda ceria sentiasa....tak lupa gak pd REEN.....jgn nakal2 OK.....



last but not least...thankz to all peepz yg membantu secara langsung atau tak dlm perjalanan hidup ku ini.....
hasil muntahan pikiran maxx @ 11:10 PM

CICAKMAN=????????
Tuesday, December 19, 2006
Hi all....

2day nk citer sket (bukan sket..banyak ooo)...1st...pi Comic Fiesta kat Sri Sedaya School hari sabtu lepas...ramai jugak laaa....i manage to go there on Saturday...wish to go on both days...tapi apakan daya...masa sering mencemburui kita..*chhheeewaaah*...too many things yg ada...cuma sy je yg tak tau..hahahhaha...tapi paling besh skali...dpt tgk patung yg Ms. Silvennia tunjuk kan tu....OMG....mmg lawa...kiut...tapi harga pun KIUT jugak laaa......jumpa gak ngan my fren waktu di SMK SI dulu....waaahhh...daring skrang yaaa....wa tak sangka oooo.....

On sunday, my family sumer xde di umah..my parents pi menghadiri kenduri kahwin..my sis ader hal...my bro blum balik dr ber foya2...waaa....lastly..called princess nk confirm ngan dia psl our outing 2day..hehhehe..then terbuka laa cerita psl the REAL PRINCE yg khabarnya akan menjejakkan kakinya ke bumi Malaysia ni...bagus laa....teringin nk jumpa ngan mamat tu...hehheheh.....hensem ke dia.....boleh tak lawan ngan Mr. I pye keistimewaan *sure

On monday...org kuat AFC bg msg suruh tgk SB di website tersebut...erm...pelik jugak laaa....apsal minah tu pye msg mcm.....how say huh....mcm marah je....ader jugak korek2....tapi xdpt jugak....tapi...ader informer bgtau sy yg si minah tu tgh berdukacita ngan seseorg....ntah laaa....4 me...jgn kaco dier...nntkan biler temperature rising...baru tau akibatnyer....my sis ajak pi tgk Cicakman...and my opinion.....i rather tgk Cinta 3rd time dr tgk citer ni...bukan nk kutuk...tapi...mcm kurang kick tau....erm....ntah laa...


ok laaa....nnt akan sambung....



-maxx-
hasil muntahan pikiran maxx @ 8:11 AM

Welcome to My NEW, UPGRADE, (Gloomy) PAGE....
Saturday, December 16, 2006
Hi....

seperti yang di janjikan.....sy telah meng upgrade blog ni supaya nampak lain sket....hehehe...thanx to Ms. Silvy yg telah menjadi org 1st utk memberi komen ttg blog baru ni....


di harap anda yg masuk ni pun bg laa komen jugak.....


-adios-



-maxx-
hasil muntahan pikiran maxx @ 1:48 AM

melalut tak kira....
Thursday, December 14, 2006
Hi ya'll...

yahoooo...abis dh exam....finally...jadi..memandangkan sy masih blum tido dan semua makhluk dlm umah ni dh pun terlena..sy pun apa lagi..upldate ler blog yg x brape canggih ni...

4 starter..i already confront ngan "penyangak" tapi xde adegan bunuh2 spt yg sy janji kan..hahhaa...bagus gak laa..xnk nnt tambah lagi sekor hantu kat kolej...*i heard that sumbody said they already terserempak ngan that creature...xtau btul atau tak*....and it turn peace and quietly..namun ader satu perkara yg menceritakan segalanya...tak perlu sy kataan disini..biar diriku yg hina lagi xbermaya ni simpan je...

later, my frenz and i pi makan kat sebuah restaurant near Garden Cafe, x ingat plak nama kedai tu..then, kitorg pi jalan2...sambil tgk2 barang cuz one of my fren ni terlibat secara langsung dlm satu upacara sabtu ni...xnk cakap panjang2....sbb sy xtau aper yg ader..biar dgn kezutan..tapi xsabar nk tgk aper yg menanti...

erm..Edmund and nina terima cd yg cuma ader pix...pelik..maknanya cd dia dh tertukar ngan org lain ler tu..ceeeiiihh..mati aku nk kene buat balik....tapi dh janji kan....

*Confession Alert* erm....to tell u guys the truth...sebnarnya sy rasa sedih waktu nk tinggalkan kolej ari rabu lepas...bukan aper...xtau laa..mcm byk sgt kenangan...mmg sedih....dgn si *penyangak...ngan princesses, princes, Apek, pussycat dolls...err...byk lagi...klu ada masa jumpa lagi kita tahun depan..i mean sem depan...

Lee was asking about our plan utk tgk wayang...lemme think....movie aper laa nk tgk...eragon dh janji nk tgk ngan Charming (or shud i call u Kairi now???).....Princess tny whether i go to college or not 2moro...aiyaaa....have to think 1st laaa.....Charming also ask me whether i go to her hW or not... dun worry my fren, even my parents x kasi pergi..later i sampai juga..hahhahaha...

tetiba teringat pasal posting penipu tu...smalm nmpk dia online...buat-buat tak nmpk laa dia..ye laa...bz sangat laa tu....hari smlm baru dpt baca email....teman kat sini biar kan je..klu dia ada hati nk tegur kita jawab aaa..klu xde..buat pe nk tunggu...chat ngan org lain pun berpekdah...ye laa...dia dh ader crowd sendiri...kita ni...org yg biasa2....xde nk terkejo2 kan.....*aku hangin???*

Kak Liza dh tarik diri....For real??? dunno...terpulang kat dia....aku...sy terus jd spt diorg kenal dulu...tapi dgn sikit improvasi....insyaAllah..harap ke arah kebaikan....

dh janji nk ubah bekground..tapi lom ader kesempatan lagi....nnt laaaa


Ok laaa...nk out......


-maxx-
hasil muntahan pikiran maxx @ 11:27 PM

penyangak....
Tuesday, December 12, 2006
Did u guys noe what is penyangak..penyak adalah..orang yg tikam blakang....

ada sorang penyangak telah berkenalan ngan sy..pastu berbuat baik....bg sy..OK...xde masalah...


yang jadi masalah..bila Penyangak start menunjukkan ke bangangannya yang boleh di ketegorikan sbg penyangak paling bodoh yg penah sy kenal....

Bangang yg cuma dia aja tau...

pastu si penyangak try utk cover diri...buat macam diri tu angel....bodo pye org (ayat faymes this sem)...

Atas nasihat sendiri...pi confront ngan penyangak...penyangak terus jadi penyangak...still nak tegakkan benang yg basah....

Nasib baik ada orang yg tercedera dlm hal ni..sudi memaafkan....kalau tak....


BTW...esok (13-12-2006) akan berlaku adegan royal rumble antara penyangak ngan org yg kene lanyak..tapi dlm kes ni..doa2 kan laa yg kene lanyak tu melanyak si penyangak....



OKLAH...nk blah dh ni.....tak paham?? dah tu buat aper baca...blah laa cepat....



-maxx-

Labels: penyangak
hasil muntahan pikiran maxx @ 11:25 PM

Kesian......
Sunday, December 10, 2006
Hi all…did I tell u guys that my last post would be the last b4 my final?? Well, I lied..hahha..no laa..i just wanna tell you guyz about a film that I watch this weekends…

4 starter, on Saturday, I went to college, as princess told me that the schedule for final has been change..damnit..whose the ****ing people that change the timetable!!! Thank god, mine nothing been change..pheewww….so, to kill some time (err…actually MANY time) I decided to watch Cinta…yeah2.. that malay film..btw..i try to be patriotic,you noe..hahha

…

*

sokonglah produk Malaysia*..as my

*favorite*

lecturer was telling me n my fren in class last couple of weeks ago..that he already watch that film..the feedback?!?! "For a Malaysian production, I think it Superb…but the story is nonetheless, all about kasihan…" Yeaahhh..Kasihan..or I call it Kesian…nothing different rite??? So I wanna watch it myself…to be honest, Malaysian still didn't respect what are the etiquettes in cinema..sh*t…still, I heard that f***ing phone ringing in the middle of the movie…I dun mind if it's only an SMS or a call..as long as it's not the sound…i would appreciate it...man…tired of that thing..let's carry on…i dun wanna tell you guys what the movie is all about..just wanna you guyz to watch it and comment it later…for me…I agree wit my lecturer…the kesian/kasihan thing is common among Malaysian..nothing we can change it…As I watch it in the afternoon, later in the evening, my sis ask me to watch it AGAIN in Mines…ME?? OK..i dun mind..cuz I love to "invest" my money to local industry..Why?? cuz whose gonna support them if not us…

*people will laugh like hell if they saw my car..opz…my parents' car..blimey..*

but bcuz of her lateness and the overpenakut, we decided to watch it 1st show on Sunday.

Without my regular breakfast, my sis n I just doing our chores until the clock reach the number 11.45. We went to get the tix 1st cuz dun want to sit in front..got a place that quite cool..erm…cuz I was to hungry, we went to just-renovated-food court to fill this empty stomach. About 30 mins b4 the show time, we already waiting at the front gate of the cinema…again, pelajaran sivil tiada dlm masyarakat Malaysia…what to do…just pekak kan telinga….btw,that film took me approx. 2hrs …not so draggy

* I call it meleret*

…all in tempo..


What else…haven't touch any business law's note yet..rite now try to revise my accounting

*which you guys would think I shudn't..but I hv 2*…

I try to do it 2nite…as 4 those who see me on9…make sure about the time..maybe I'm on9 using my mobile..which I wudn't reply ur msg cuz lack of credit

*paham2 laa…student*...

talking about on9…one of my fren

* I called her "prince charming"*

was doing a topic about public comm….which I found it interesting…when she said about online chat..sh*t she makes me very malu..and I kinda agree wit her…not to forget, yasotha was doing a topic about organ donation…me..I'm doing STOP piracy…and i supporting it*which I think…was bloody not true..izzit??* princess was doing plastic surgery,NO-NO….the charlie's angels

*taken by a conv wit Eng Kiat*

was doing about pet and drugie

*huh?!?!how am i got that words?!?!?*

the other angel, I dunno cuz I wasn't around when she presenting..but I loved veronica's presentation, sumthing to do about implementation of "baju tertutup".. I think we shud open a bit of our close-minded…hey, we are in Malaysia…a country will variety of ethnics and races…I'm not being a traitor of my own race but I think the women here shud give some air to breath, give them a break..i noe it is wrong..but they're all grownups, they "tanggung dosa sendiri" and also I totally disagree for the non-muslim hv 2 wear "tudung" when they're working…but what to do…I'm only a girl who can chatting online, cannot vote until i eligible to do so….even I'm eligible, the place where I will voting will be FAR away from it..erm….dunno laa…

Ok laaa, just my time to turn off the pc…hope 2 see u guyz again after Wednesday…see ya'all…



p.s: wait 4 my new background soon..maybe in weekends...hehhee



-out-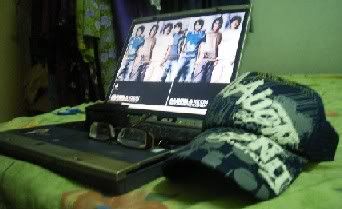 -maxx-
hasil muntahan pikiran maxx @ 8:18 PM

citer malam hari....
Friday, December 08, 2006
Hi all....

Ni posting terlast b4 final yg berlangsung dr 12/12/06-15/12/06.....skang ni ader laa sket masa nk update blog....waaakakakakkakakka (dpt dr emai laa ni)...

Btw, nk citer laa sket aper berlaku beberapa hari ni....my dad at last bg blk modem..yeehuuu....pastu me n my "sis" pi makan kat summit...walaupun tmptnye AGAK terpencil..tapi OK aaa....sedey waktu tu princess tak ikut... T_T........

smlm, mempersembahkan kerja utk Public speaking...feedback dr lecturer amat memberangsangkan...walaupun mamat yg sy katakan sy hangin ngan dier tu kata my speech kinda informative (btw..i hv 2 do persuasive speech)....Sh*t...hard man....

hari jumaat...nothing 2 do..lepak2 je laa....

tapi nk jugak citer aper berlaku last saturday....ni citer sy kopipes dr pengalaman sorg teman yg pi....malas giler nk taip blk...nnt ader laa feedback dr mulut si naga ni....

Kisah di MBPJ…..

kami AKHIRNYA dapat masuk pada jam 8.25pm…..dan pementasan hanya bermula 10mins kemudian….kami memilih utk duduk di hadapan kerana memudahkan kami utk menghayati setiap patah kata yang di ucapkan…..


bermula ngan ketika Selamat( kawan baik Pekan) berlatih silat..kemudian scene di tukar pada Melor dan Pekan di peluk oleh Nenek kebayan….Dan pada suatu petang..Selamat dan Pekan pergi ke hutan utk mencari sesuatu( smpi laa ni xtau…)

kemudian scene di tukar pada HERO sebnar…Pekan dan Selamat berbual2 ttg ayam peliharaan Pekan, Si Piring (bagus ayam ni)…Selamat berkata..klu lalu di taman larangan istana..mungkin peluang mereka bertemu Puteri Mayang Mengurai cerah…lalu Pekan mengajak Selamat utk pergi berlaga Ayam…bagi menidakkan kehendak rakan baiknya itu…*hahahahaha*

Di kala itu jua..kelihatan Puteri Mayang mengurai sugul..bagai tiada kegembiraan….dayang2 cuba menggembirakan tuan puteri…lalu keluar laa lagu..(yg mana saya tak tau..)..pada waktu tu jugak…Pekan terdengar akan kelunakan suara sang puteri..Puteri berasa hairan kerna terdengar suara derapan tapak kaki..lalu meminta dayang menjenguk (penakut jugak si Puteri ni)…Lalu si Pekan dapat di tangkap…Puteri mengugut utk di beritakan pd Sultan namun si Hero cepat akalnya…pabila dengan sepantas kilat, Pekan mengatakan dia adalah cucu pada nenek kebayan yang selalu dtg bertandang ke Istana….lalu puteri bagai teruja mendengar lalu melupakan hajatnyer nk mengadu ngan paduka sultan…

Akma…ehhh..PMM duduk di buaiannya smpi di temani oleh dayang2..sedang mereka seronok menyanyi…Anding…ehhh..Pekan datang menjengah…si puteri bermain kata dan di balas oleh Pekan dengan pujangga…lalu…tangan puteri hinggap……….ke dada Pekan…Pekan terpaksa pulang kerna khuatir akan di kantoi oleh hulubalang istana….

Di masa lain…Sultan duduk bersama para menteri utk mencari raja muda a.k.a suami PMM….kelihatan si puteri tersipu-sipu menahan tawa…kita di bawah tahu yang baginda mengharapkan Pekan menang..Sultan tiba2 dpt idea (ni je perkataan yg terlintas skang) utk melagakan ayam kesayangannya…Lalu Sultan mengarahkan Perdana Menteri utk mengwarkan pada rakyat jelata…lebih kurang camni laa

"BARANG SIAPA AYAMNYA TERHANDAL…AKAN BERKAHWIN DENGAN PMM dan DINOBATKAN SEBAGAI RAJA MUDA"

Lalu ramai laa jejaka mencuba nasib…namun…tetap kalah ngan Ayam sultan..tapi..terdapat ayam yg berjaya mengalahkan ayam sultan..pemiliknya adalah Datuk Hitam Perkasa…tapi kemenangannya di batalkan kerna Pekan secara tiba2 muncul..lalu disabungkan ayam tersebut..dan ternyata ayam Pekan, si Piring lebih handal…Datuk Hitam Perkasa tak puas hati dan hendak membalas dendam…

Di hari pertabalan.. sedang kakak pecan, si Melor menyanyi, Pekan dan Puteri di serang penyakit misteri…lantas Melor mengesyorkan dibawa adiknya dan puteri ke Batu Belah...sebab emak mereka pernah berkata jika mereka mempunyai masalah, datang laa ke sana....ketika mereka bertiga (Melor, Pekan & Puteri) di "telan", Datuk Hitam Perkasa dan konco2 nya datang...di sebabkan sultan tak nak bersilat..di suruh hulubalangnya utk mem"protect" baginda...tetapi tak lama lepas tu, Mereka yg di "telan"telah kemali dengan sedia kala....mereka kelihatan sihat2 belaka...lalu Datuk Hitam Perkasa mengaku bahawa beliau laa empunya angkara...dan terjadilah pertarungan sengit antara dua pihak....dan seperti biasa, hero mesti menang....

Teater di akhiri ngan "they lived happily ever after"...


Weh...my feedback.....utk pementasan kali pertama...scalenye antara Standing Ovation ngan Good....semua dlm produksi tersebut masih ada lagi masa utk melangkah...klu teruk...jgn terus terjelepuk..klu bagus jgn terus meninggi....


itu je laa...klu nk tau lagi..sila laa cari sy OK....
hasil muntahan pikiran maxx @ 11:00 PM

me so boring today
Wednesday, December 06, 2006
alops all...

skrang ni kat opis mak...laptop mak guna buat presentation...adduuuh..mati gue....

kat sini YM n MSN xleh bukan..diorg block..MATI KUTU LAAAA.....

so cara plg slamat...adalah buat keje....

ader satu tajuk yg skang ni tgh buntu....


nk ikut kata sapa...kata hati atau mak ayah...

sbb yg mak ayah pye tu...tak paham...lecturer kata mesti paham sepenuhnya...sbb nnt ader QnA session./...klu aku tak paham...lagi laa mampusz!

so sbg langkah keselamatan..aku buat kedua2 slide....nnt baru pikir mana satu aku nk buat...

dh laaa...dr korang asik sgt baca blog ni...baik buat keje....


adios amigas....

-maxx-

p.s: akan kucerita prihal teater nnt...
hasil muntahan pikiran maxx @ 11:20 AM

life keep on changing....
Monday, December 04, 2006
Hi ya'll….if you guys still reading this b*llshit blog for no reason, thanx is the the most suitable word that I can express….it's been more than a year start s*itting to this blog…dunno why am I too rajin to do this post *erm…I wonder*

Last 3 weeks mmg memenatkan..and 4 the 1st time, this week….i oledi smpi rumah b4 9pm…and I got my rest (yeah..i mean full day rest) in Wednesday..hahhahaha..i dun hv 2 go to college..it just right now, I hv to go to college to pass up my acc assignment…I saw Chemmy n Joy was asking abt gen psych assignment..(which for me..it's good though)..thank god I didn't fail that paper….i noe Ms. Sham is a good lecturer but…sumtimes I cannot cope wit her…

Btw….talking about me…sumbody mmg mau kene from me tau…It's OK laa klu sekali saja di perkata…ini smpi dibawa dlm kelas…if in my own bahasa (yup..my own bahasa which cannot be found in Kamus Dewan)..that guy oledi dead wit his head break into pieces….damn, he really piss me off…guess what he said about me in from of the class…me teruja to watch "the pussycat dolls" beraksi...it's a fact I luurrrve PCD..but the REAL PCD and their songs…the day my group member doing PCD..i kinda happy..dunno why….even my fren a.k.a person incharge pun tak bawa bende ini smpi ke kelas….what end there, keep end…dun ever bangkit2kan….

FYI…what makes me angry wit him was….he actually said that (not accusing me) I lurrve ppl which got same things what I hv now…senang cerita…a lesbo laa…aiyoo..klu my mom found out..mmg mati laa…but as long as I noe it is not true…so who cares right!??!

Manage to chat wit Prince Charming n Princess T last night…this two person ni..mmg sgt lovey-dovey..wahahahahaha….me jealous?? Over my dead body….i love both of them becuz they're my frenz….beside…one of them oledi got BF nun jauh kat *A**D* (why I bintangkan?? Ask them to find out)…

Memasuki my college fren pye blog…really make me wonder….am I too jaga diri or not…erm…that's really make me wonder…

Have a fight wit my dad…becuz of small matter…thanx to Princess who make me cool down..kesian sama Mawi n HD kene marah….now..i hv 2 figure out how am I going 2 college b4 12…

Rainie send me SMS telling me that she didn't receive my email…who shud I blame?? Streamyx or Yahoo….erm….it's OK…better I send again later…

I went to college..thank god my neighbor kind enuff to gv her car for me to ride..i bring her daughter also…cuz I wanna make sure I'll be back b4 12.40 (which we r not….cuz I only out from college at 12.15….meet princess (what the hell am I talking about princess…no comment)….Ms. Sham also MIA when I wanna send my assignment….i hope I can get 1 or 2 marks from it…didn't expect to get so much from her…I noe I weak in that…so no high hope….…
Erm…in my way back, I belikan McD for my bro..but he only ate it after Friday prayers….erm…..i dunno why..i miss my fren…my fren who I can meet anytime in college…erm…I dunno how to say it..but it kinda weird though..hahahha…If THAT guy baca…sure he will say what he think b4…hahhaa..keep on guessing…..

A play gonna be held from today to Sunday…man..i wanna watch it..but dunno I can make it…maybe not 2day…but Saturday..but dunno I can go or not….i dun wanna go on Saturday nite…but what to do….if the keys still with him…the only thing I can do is…sit down n wait….*sigh*

Sumtimes my dad is unpredictable….i think it is too small that can be handle..but….damn….ntah laaa…maybe there's sumthing bothering his mind….


I hope he gv me the keys…ASAP!!!


Time 4 me to moves….keep on rocking…


-maxx-
-1502hrs-
-011206-


-this is a diary made by a person who her modem been taken by her father...till now-
hasil muntahan pikiran maxx @ 1:20 PM

Pix that I promise to send..
Friday, December 01, 2006
hi guys....malas nk buat posting...erm....kat bawah ni ader beberapa pix yg korang leh tgk....


Akma's Open House...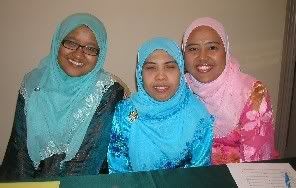 me wit kak izan n kak suzy.




senyum kambing pn boleh....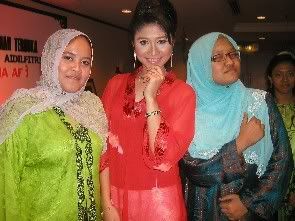 -me n fatin wit her-

Spooktacular Week (halloween Nite)




-me wit haritha-




-Ticketing booth-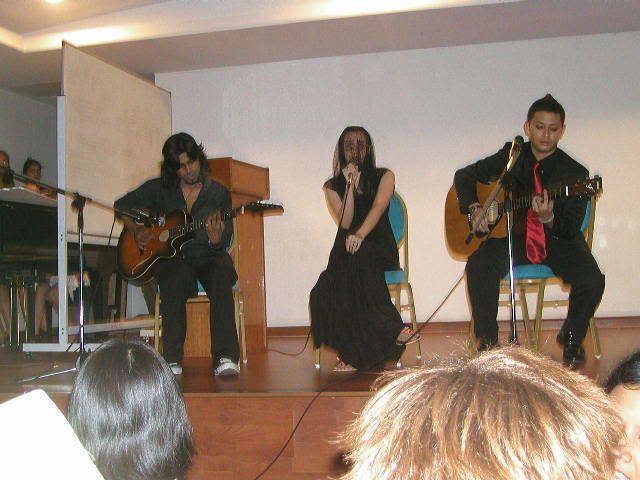 -Jack n Asad played Guitar while Nurul sang some song-


public Speaking (rehearsal and post-performance)..

p.s: got a lot of pic here....




-the pussycat dolls-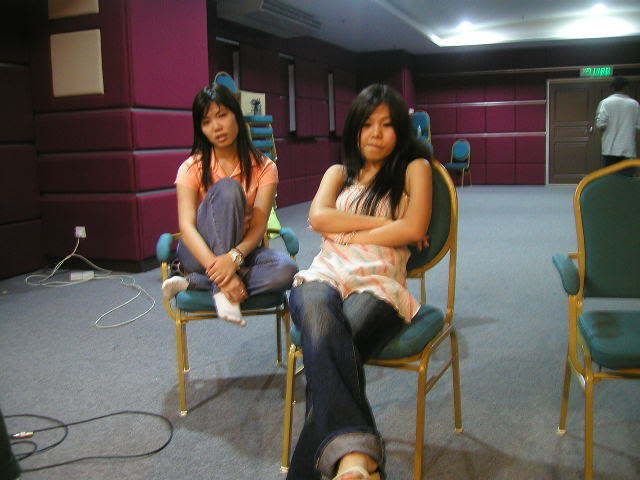 -"nicole" taking her rest...same with veronica-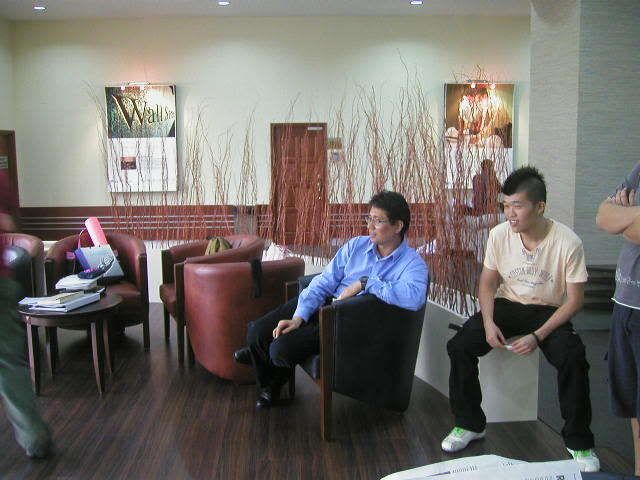 -dr steven pn nk tgk...-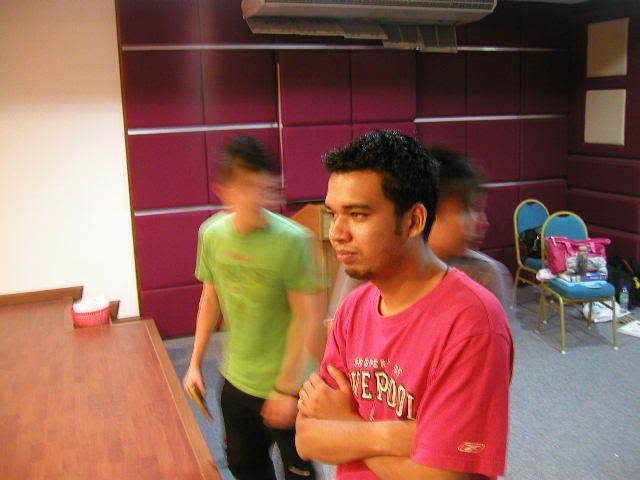 -our director, Tiru-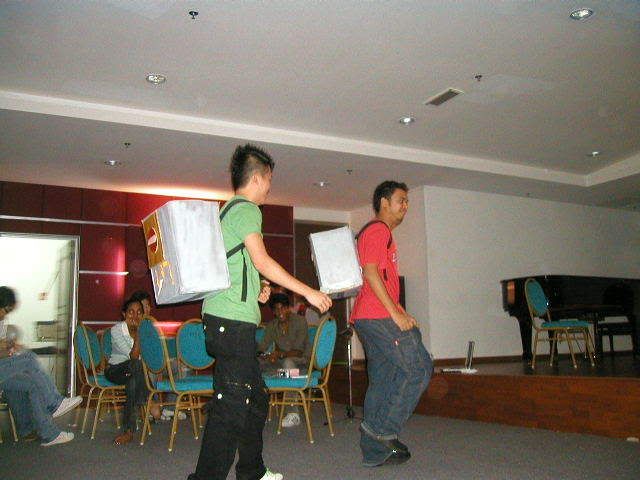 -the ghostbusters-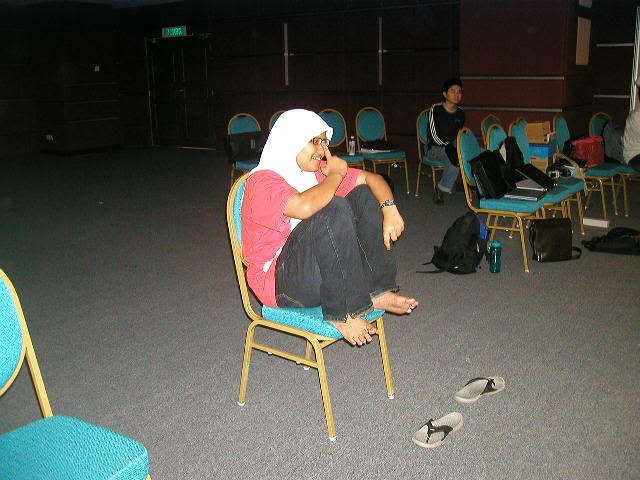 -sumbody ask me to fart in public...what the heck?!?!?!-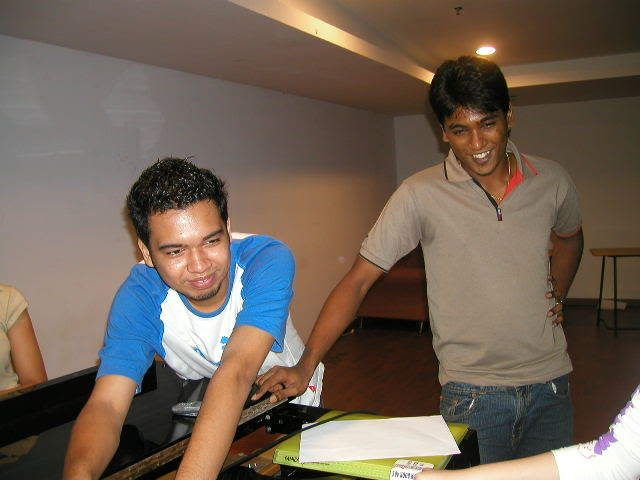 -jejaka hensem (ensem ke????)-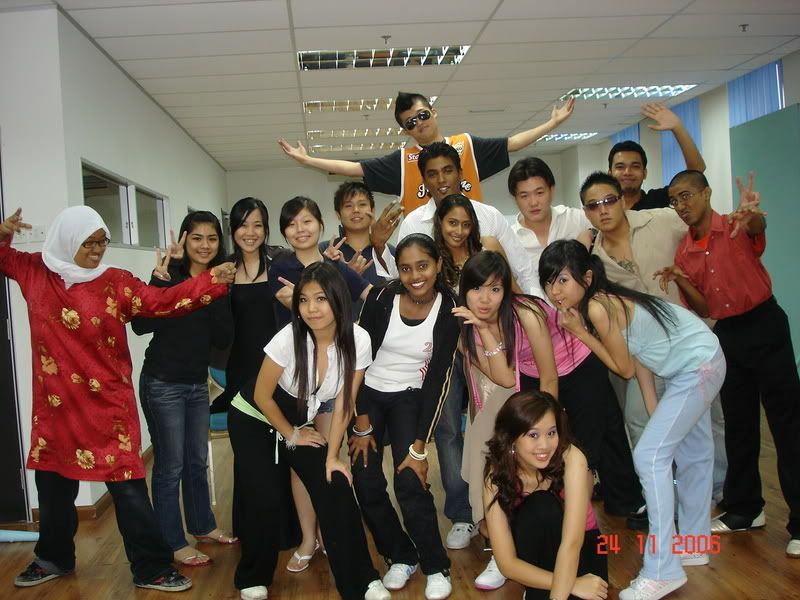 -group photo-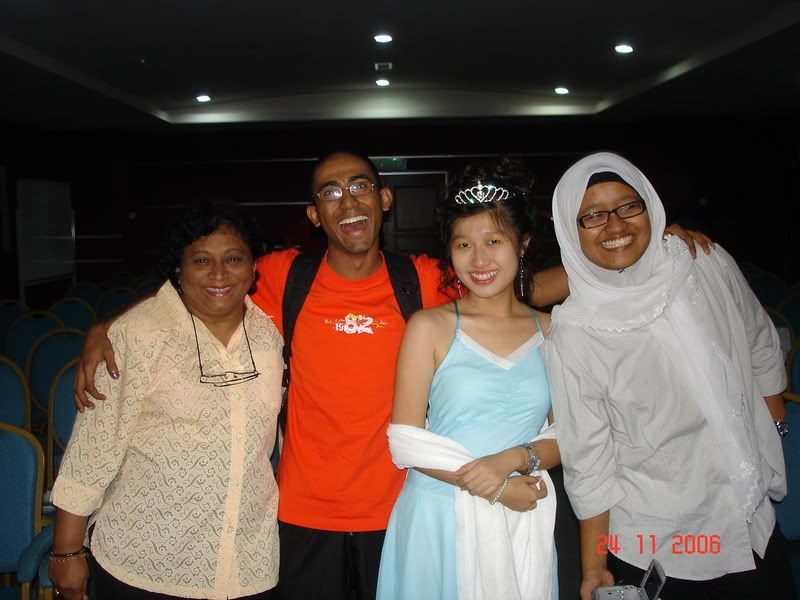 -at the end of the show...wit Mrs. James, Mr James JR, Teressa and me-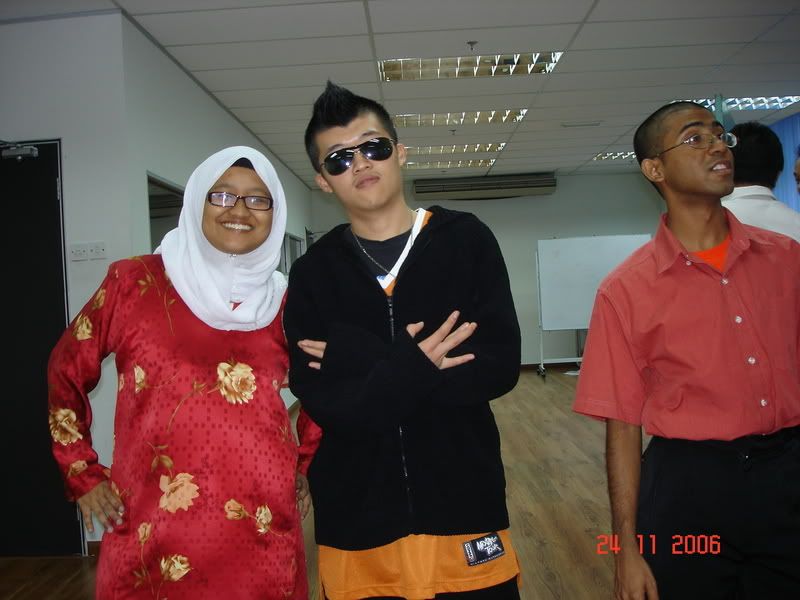 -Apek and makcik sudah baik..but William Hung still searching 4 personal trainer..hahhaha-



My cousin's wedding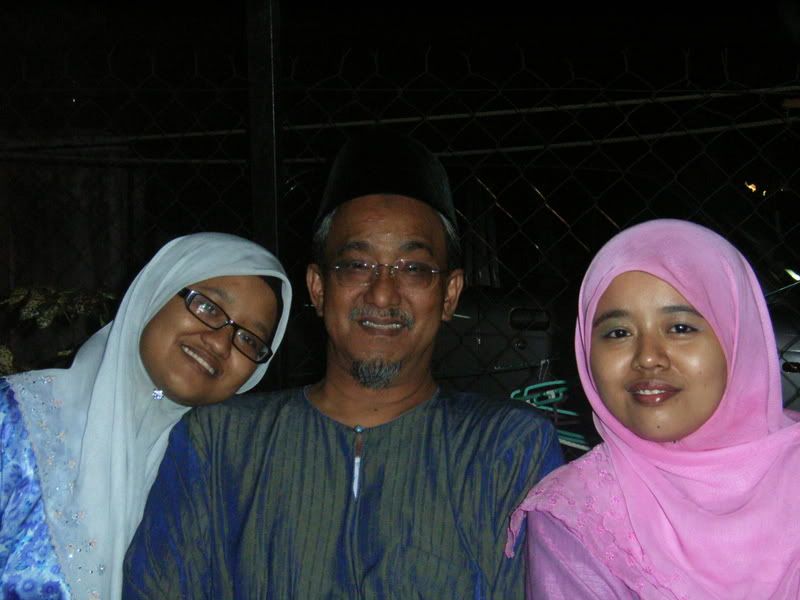 -me wit dad n KD-




-dad-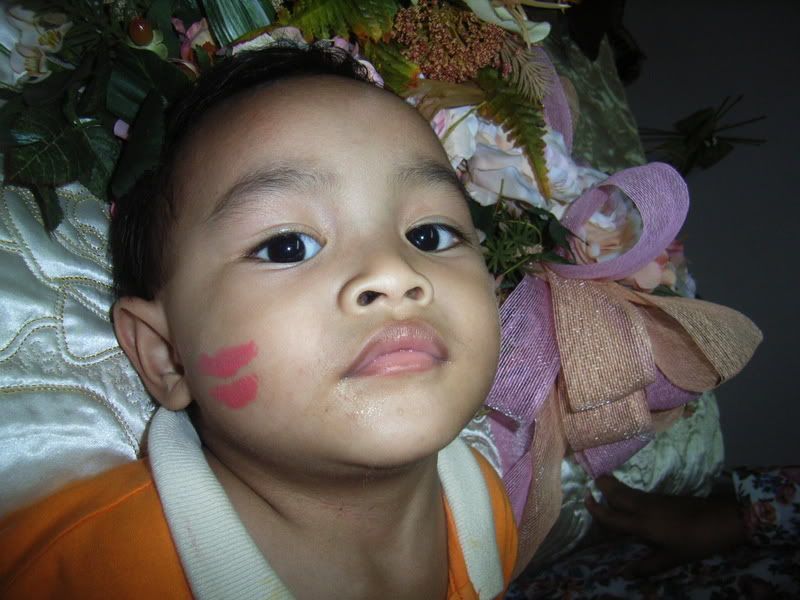 -bride's nephew-




-me wit auntie-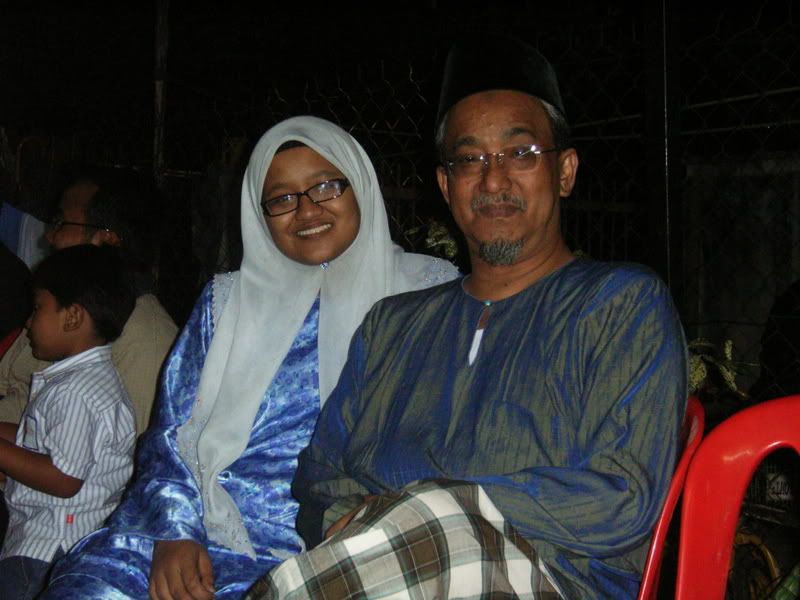 -the photostate machine wit the hasil-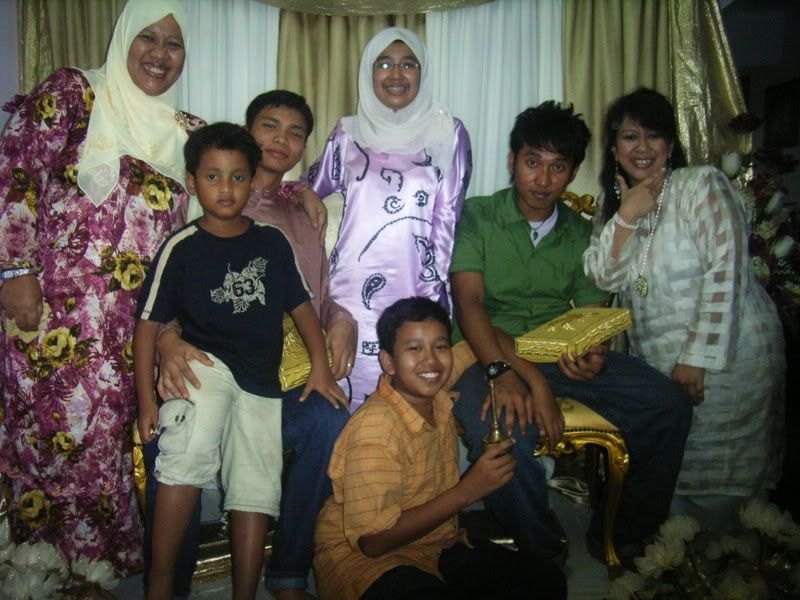 -daughters and the grandchildrens of MZA and BL-


that's all 4 now..thanx 4 ur time....

-out-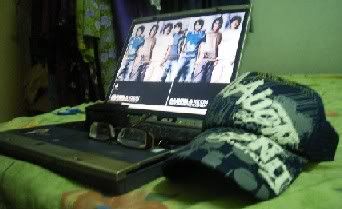 -maxx-
hasil muntahan pikiran maxx @ 5:08 AM